May 21, 2012
With neon as the hottest trend for the Spring/Summer 2012 season, fashion these days has become blindingly bright. This look from the 80's has been revitalized in 2012. While everyone has taken on this look--on television, at fashion week, celebrities and maybe even on the office fashionista—it's not always the easiest to rock. What goes with neon purple?? No need to worry, here are a few ideas to have you looking fabulous in neon...without looking like a box of crayons.
Accents
The easiest way to wear neon is to add a bright accent piece to your outfit. Try adding a neon belt, bag, shoes or jewelry to spruce up your look. When adding neon accents, your outfit should stay pretty neutral in color to allow the eye-catching color to take center stage. Adding a pop of neon to a simple silhouette can take you from average to over the top, effortlessly.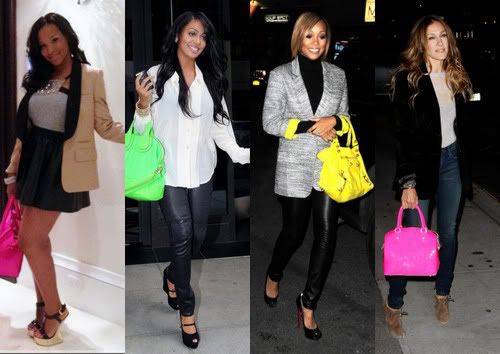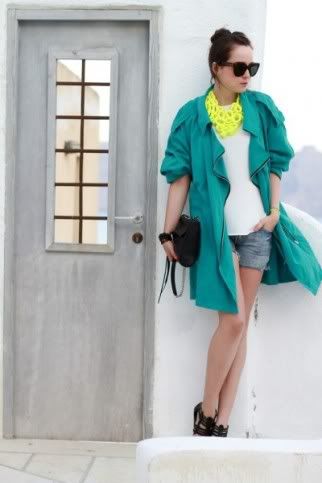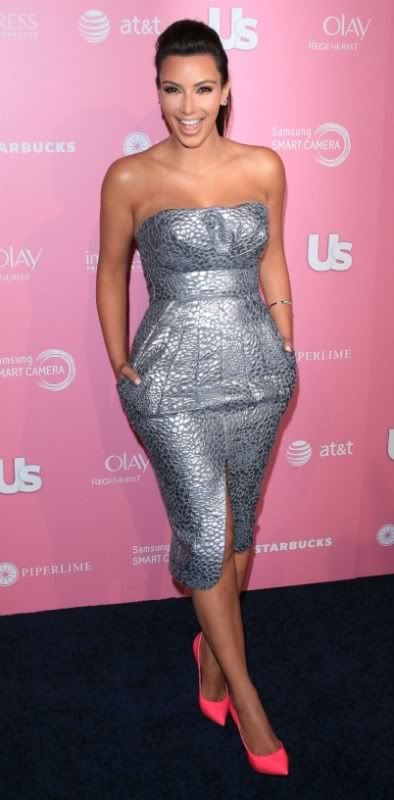 Mix and Match
If you're not a fashion risk-taker and don't feel comfortable wearing an outfit of head-to-toe neon, pick top or bottom. You can wear a pair of neon jeans with a neutral top or rock a classic blazer in bold neon to add some pizazz to your look. With only one key piece in your outfit being bold, it will stand out in a good way.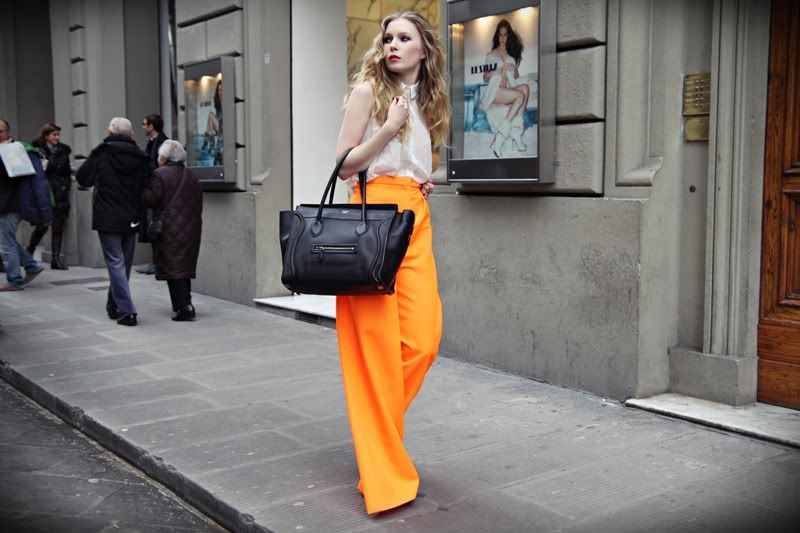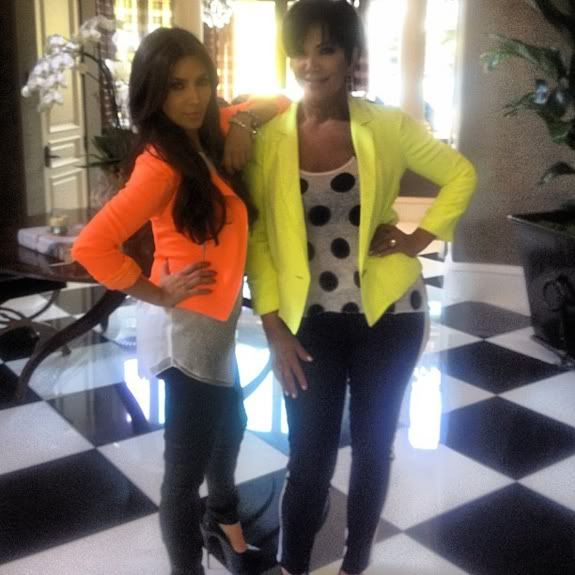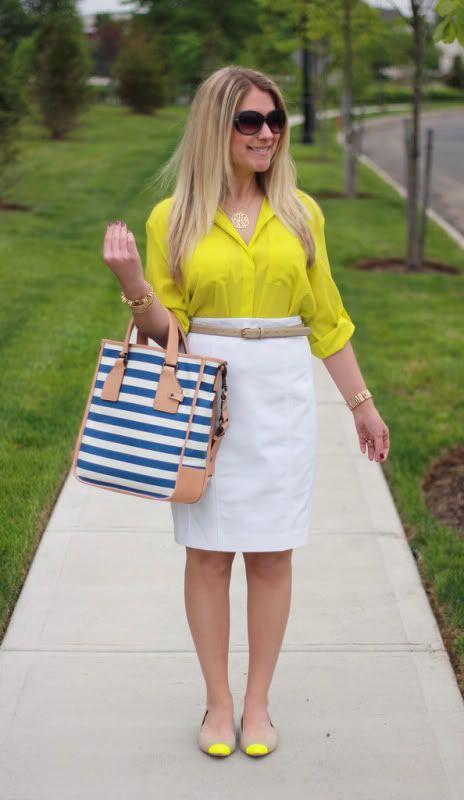 Going All In!
If you're a fashionista that likes to take risks, try wearing a neon top and bottom. You can wear neon in a solid color as a dress or jumper, or you can try color blocking. Keep your silhouette and pieces simple because you are wearing all neon--you don't want to overdo it with over thetop pieces. The important thing to remember when wearing a full neon outfit is that you need to add neutral pieces to tone down your bright look. Try adding neutral, classic pieces for your jewelry and bag with natural makeup and nails to finish your look.
Color Overload: Oh, No!
Bold neon colors were hot in the 80's but you don't want to look you stepped back in time. Remember: don't overdo it with clashing neon from head to toe. Avoid looking like a fashion disaster by add a few more muted pieces to your look to balance out the vibrant neon colors. Here are some examples of when neon goes wrong:
When wearing neon, don't be afraid to play with different looks and styles. For example, you can be masculine, casual or ultra-feminine. Remember when wearing neon is it very easy to look shall we say...cray, so moderation and balance are key elements when trying out this trend.