Best of 2014 // December 31, 2014

When you are trying to launch your upcoming project, career, or business, Twitter is a great platform for networking. Because the majority of users are public, and anyone can read and interact with your tweets, it allows access to top entrepreneurs, motivators and mentors.
These are our picks for best Twitter accounts to follow in order to boost your business and entrepreneurial efforts.
Entrepreneurs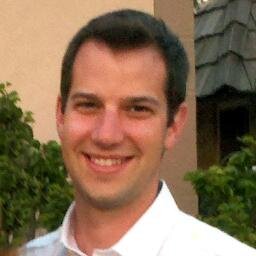 Knopf is a serial entrepreneur and has been involved with a variety of small ventures and startups. He is the co-founder of web technology startup Webconnex and his Twitter feed is full of tips and ideas to inspire and empower other budding entrepreneurs.
As the founder of leading career development community Brazen Careerist, Penelope Trunk's Twitter is a must follow stream, with tweets on balancing life, business, entrepreneurship as well as some humorous thoughts on life. Look to Trunk's tweets for ideas on becoming a better leader and thoughts on how to live a more successful life.
As the founder and driving force behind the Virgin Group, Branson is everyone's favorite quirky entrepreneur, leading the way for workaholic entrepreneurs to "have their cake and eat it too." Look to Branson's Twitter feed for not only his thoughts and insights into business leadership and entrepreneurship, but also for his ongoing volunteer efforts, including eco-friendly, conservation and social good campaigns. Branson also frequently responds to followers, making him an accessible resource for insights on many different topics.
Information & Idea Sharing
Looking for someone whose tweets are going to shame you into making your entrepreneurial dreams come true? You're in the right place. Melinda Emerson is a Twitter favorite; Forbes even named her the #1 Influential Woman for Entrepreneurs. She is an author on becoming your own boss and leads weekly live Twitter chat #SmallBizChat Wednesdays 5-6pm where her community flocks to discuss the latest and provide insights and tips for successful entrepreneurial and small businesses success.
Guy Kawasaki is the Co-founder of Alltop, an information and headline sourcing powerhouse, a contributor to Entrepreneur Magazine and a Twitter favorite with over one million followers. Kawasaki is a brilliant businessman and his tweets (lots of them) show his apt dedication to marketing in the digital age, social media and tools to power businesses and personal branding. His feed always keeps you guessing, as he will occasionally throw in some tweets on other subjects, llike politics, health and pop culture.
Need some answers on digital marketing, social media or how to harness them for your business? Jeff Bullas' Twitter feed is the perfect place to look. Touted as one of Forbes Top 50 Social Media Power Influencers, he tweets the latest on trending news, social media tips, case studies and insights into social media marketing to help power brands, and businesses.
Like what you're reading? Join Made Woman Mag's mailing list for updates, special promotions and more. Click here!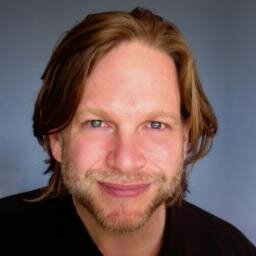 Speaker, author, publisher and CEO/President of Human Business Works, Chris Brogan is helping power your career one tweet at a time. Brogan offers digital courses, mentorships and coaching, and followers get insights into his digital marketing, sales and self-motivating tips through his tweets. Keep tabs on Brogan's feed for sneak peeks, behind-the-scenes photos and for responses to questions.
Motivators:
Entrepreneur, speaker and thought leader, Sumaya Kazi has worn many hats, and followers get a peek at her insights and thoughts on topics like entrepreneurship, young leaders and professionalism, career development, non-profit work, social media, technology and diversity. But don't be surprised if you spot a couple of tweets on family, college football and salsa dancing sprinkled in her feed.
Business owner Brian Moran describes his work as "helping entrepreneurs and marketers navigate the small and medium-sized business space." Moran's followers get all of that and more. Moran tweets his experience as an entrepreneur and publisher and mixes his own views, as well as experiences, tips and advice from other established entreprenuers.
As the founder and President for Status Creative, Jeff Barrett not only offers great insight into the developments of the digital world, including marketing, social media, PR and more, he is a great networking resource for entrepreneurs and the business-minded individual alike. He runs the weekly #BareItAll live Twitter chat on Wednesdays at 11 am - noon, often including a guest host and a discussion on a range of food-for-thought topics on digital, social, PR and pop culture. Barrett also makes himself a resource for others to connect and engage with him.
Who are some of your favorite mentors and motivators to follow on Twitter? Share your thoughts with us and tweet us @madewomanmag!